Best practices to create and maintain diverse student enrollments & empowered parents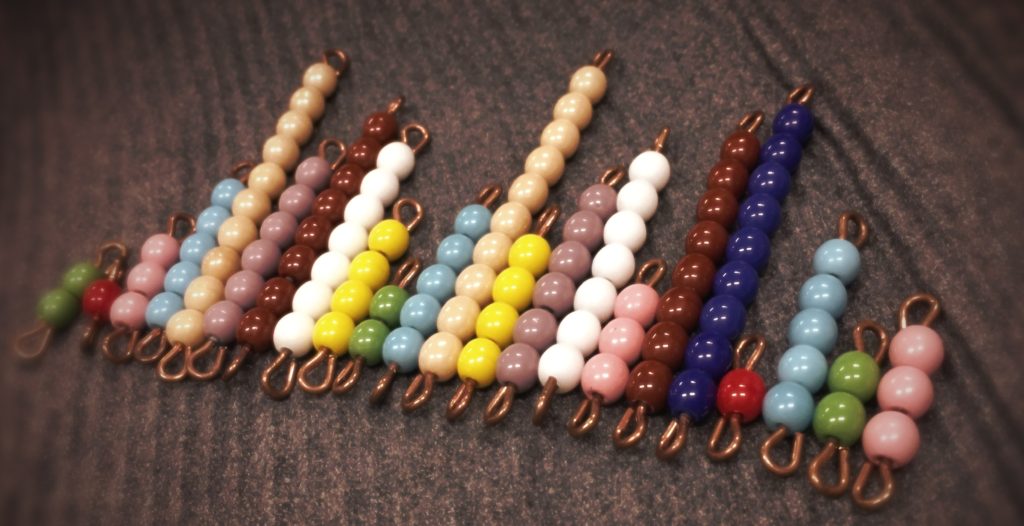 The following lists for creating diverse enrollments and building parent community are excerpts from Mira Debs Diverse Parents, Desirable Schools: Public Montessori in an Era of School Choice. (Harvard Education Press, 2019).
These resources are drawn from observations during research at public schools around the country. Additions are welcome. Please email mira.debs@yale.edu.
Appendix A: Best practices for Public Montessori schools, staff & parents to create and maintain diverse student enrollments
Vision & Start-up
Ensure founding group has neighborhood/community representation
Develop a school mission that emphasizes intentional diversity
Attend trainings together to develop a common language to discuss and identify issues of race/class privilege in education, so that you are aware as you develop your school proposal
Access
Locate the school in a community of color or low-income community to attract students from the neighborhood
Make sure the building can be physically accessed by persons with disabilities per ADA standards
Provide full-day programming and before- and after-care to support working families
Provide transportation to all families and especially preschoolers
Participate in the district lottery process to simplify enrollment for parents

To support a wide variety of families, consider broader interpretation of how siblings are defined if you have sibling priority (for eg. cousins may live together in the same household)

Use a weighted lottery to increase enrollment of disadvantaged students (see charter guidelines by state)
Provide tuition-free preschool or offer sliding scale tuition if the preschool program is not free.
Follow federal guidance that charter elementary schools with private preschools conduct open lotteries at age 5 to ensure that all students have access to the charter elementary program
Offer summer programming
Outreach
Develop a thorough outreach plan and share it publicly with your school community
Refrain from using the language of "a good fit" in communicating with parents. Parents and students will come to a public school with many backgrounds and expectations. The school's responsibility is to serve all of them, not just those who know and love Montessori.
Print brochures in multiple languages, and include translations or a translation service on website
Hold information sessions at community libraries, public housing, Head Start facilities, places of worship

Stream outreach events (Open House, etc) and parent/caregiver meetings (incl. PTO meetings, Parent Education nights, etc) on Facebook Live or a similar technology

Develop a virtual tour for families who have a hard time getting to open houses

Loop in other family members to enrollment tours via FaceTime or similar

Publicize Montessori's efficacy with English Language Learners and Students with Special Needs
Publicize Montessori's rich curriculum around cultural diversity as well as Montessori pioneering educators of color
Share academic results so that parents will know they are choosing a college preparatory curriculum
Make sure enrollment /lottery processes is not steering away students from certain backgrounds, especially those with documented disabilities (i.e. asking about disabilities/IEPs to determine if the child is "not a good fit" for the school)
Cultural Diversity & Student Support
Hire diverse staff, and create school-based pathways for training and hiring from within the local community
Use curriculum materials that accurately represent economically and racially diverse students and families
Use these materials throughout the year, not just Black History during Black history month
Include books in each classroom and the school library that feature students of color being children (not overcoming adversity, or slavery or discrimination.) Whenever possible, select books written by authors of color.
Include a parent-outreach coordinator on staff who recruits a diverse population of students and supports a diverse population of families
Have the trained staff and faculty necessary to provide all the services required on a student with disabilities' IEP (i.e. PT, OT, SLP, certified SPED teacher) or collaborate with a school district or cooperative to provide these services
Provide ongoing training to teachers on how to support children with disabilities in their classrooms
Have a process in place to provide timely special education evaluations, re-evaluations, and IEP meetings.
Talking about Race, Class & Bias in Classrooms and Schools
Create community norms to facilitate having courageous conversations
Read resources like Mica Pollock's Schooltalking and the Antiracism Handbook as part of professional development
Organize staff trainings from anti-bias anti-racist (ABAR) training organizations.
Develop a schoolwide ABAR plan and ABAR rubric.
Connect with other parents and educators doing similar work via national education organizations like Educolor, Teaching Tolerance and Montessori for Social Justice
Building strong parent communities (see Appendix B below)
Advocacy
Advocate for increased public funding for all early childhood students, starting as young as possible
Advocate for well-planned and intentional urban renewal plans, including mixed-income housing and affordable units.
Advocate for greater support/mandates in federal, state and local policy to promote racially and socioeconomically diverse schools.
Appendix B: Best practices for parent community building at racially and socioeconomically diverse schools
PTA Leadership
Make PTA membership fee voluntary, instead of requiring families to disclose their Free and Reduced Lunch eligibility
Hold PTA meetings at different times of day to support different work schedules, offer a morning and evening meeting
Offer childcare and dinner at parent gatherings
Create a carpool signup to offer rides to families without transportation
Focus PTA meetings around community building, instead of moving directly to fundraising and event-planning
Spend time at the start of the year focusing on big picture questions

What is the PTA, what can it do?
How can it support the needs of all of the students, rather than just some of the students?
How can it help the most vulnerable families at the school?
How can it build community among parents?

Require PTA leadership to take an anti-racism or implicit bias training
Create provisions in PTO by-laws to ensure PTA leadership reflects the diversity of the school population
Create a pipeline of parent volunteers through smaller responsibilities – room parent, one-off helping
Offer training to develop parents as leaders (Parent University, DC's Teaching for Change)
Consider – is your PTA's organizational structure and volunteer expectation deterring others from volunteering? Can you simplify your organization? Can you minimize the leadership expectation?
Establish clear communication guidelines regarding decision-making among PTA leadership – does email work for everyone, or do people prefer text messages or in-person decision-making? Whether people have access to a computer for their jobs will often determine their ability to be online during the day.
Consider purchasing a PTA president laptop, so that parents without technology are not barred from participating
Create a binder to collect information that is shared from one PTA group to the following cohort
Organize parent focus groups to collect feedback from less active parents
School events & after-school enrichment
Include a planning question in each event "How will this event be accessible to all families at the school?"
Consider, does this event support the broader school mission?
For best attendance at parent/caregiver events, have children featured in some way. Schools have shared that their best attended events are centered around a family-friendly activity, not just where childcare is offered. These events can then include general updates, parent education, etc.
Request a suggested contribution instead of requiring a ticket price/registration fee
Provide bus transportation home for children staying after school for activities
Building community among students and parents
If families give their permission, publish an annual family directory to enable families to be in touch with each other
Establish clear guidelines in the school handbook that birthday invitations delivered at school should include all students in the class
Schedule informal gatherings at playgrounds before school starts and during the year to let parents and children get to know each other