Mira Debs is the executive director of Yale University's Education Studies Program and a lecturer in the Sociology Department. Her research, teaching, and policy interests include school integration, urban education, school choice, parent involvement, and progressive public schools.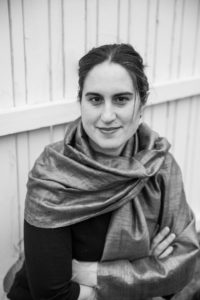 Her public Montessori research, the focus of Diverse Families, Desirable Schools: Public Montessori in the Era of School Choice (Harvard Education Press, 2019) has been featured in numerous print outlets including the New York Times, the Washington Post, Education Week and the Christian Science Monitor. Her work has been published in the New York Times, the American Educational Research Journal, Cultural Sociology, Nations and Nationalism, and the Journal of Montessori Research.
In addition to her education research, Dr. Debs taught high school for five years in Boston-area public schools.
She is a founding board member of Elm City Montessori School, a public Montessori school in New Haven, Connecticut, and she helped to start Montessori for Social Justice, a grassroots organization of Montessori educators.